San Diego Symphony Orchestra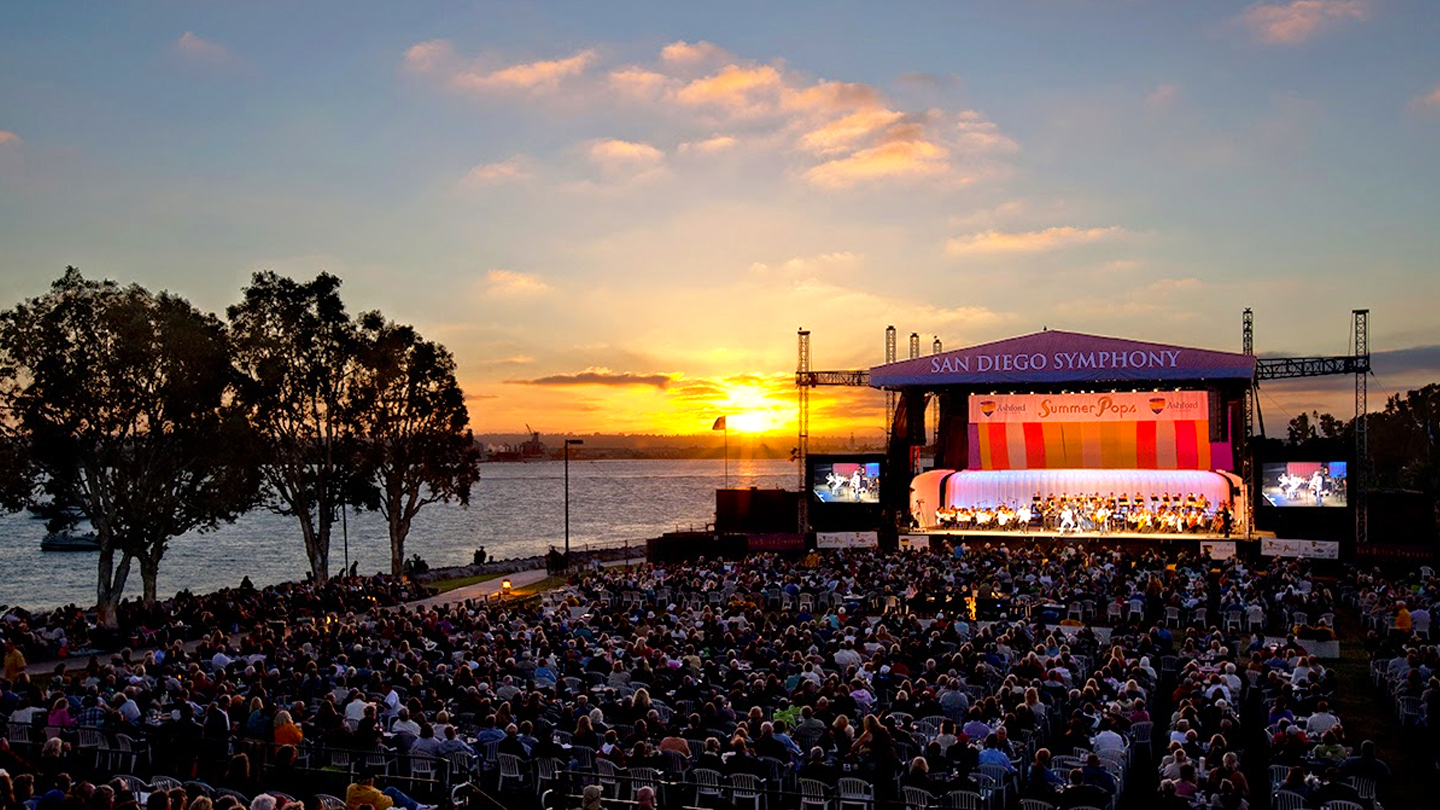 The San Diego Symphony Orchestra has again chosen Power Plus Sound & Lighting, Inc., located in San Marcos, CA to provide a sound system with WorxAudio speakers for this year's Summer Pops series at Embarcadero Marina Park. This ten week summer season features a variety of music from Jazz and Pop to Opera and traditional Symphonic music. Some of the featured artists include Blood Sweat and Tears, The Association, John Pizzarelli, The Peking Acrobats, Burt Bacharach, Big Bad Voodoo Daddy, etc. The mains for this system consist of double Max 3.5″, Max 3.5″s and a center cluster consisting of Trueline TL V8's for vocals and solo instruments. Front fill is handled by WX6A's, while 218S's handle the sub frequencies and 8A's help fill the bleachers in the rear. In addition, the stage monitors are a mix of Max 1.5M's and 2.5M's. Driving all of these systems are BSS Minidrive 336 digital processors and Crown Macrotech series amplifiers.
Power Plus Engineer, David Leyton, had this to say about the WorxAudio systems: "This is the 5th year that we've used a WorxAudio speaker system and we couldn't be happier with the results. We prefer a front loaded system for acoustic music, and the timbre of the WorxAudio cabinets is very well suited for this application. The TLV8's have also been a great addition to the Power Plus inventory. Their wide horizontal coverage allows for us to use this center cluster to fill the entire venue with the vocals and solo instruments. This is the second year that we've used the TLV8 array in conjunction with the Max 3.5 main system and it has proved to be an excellent tool for this application.
Leyton continues, Symphonic music is the hardest thing to accurately reproduce because so much of what makes the experience indoors is the natural blending of all of these instruments and the acoustics of the concert hall. Putting it through a sound system is an inherently unnatural thing to do. We have to work hard to try to recreate that 'concert hall' environment. Our audiences tend to be very discriminating – sometimes to the extreme – and I think that we've far exceeded most people's expectations using the WorxAudio speakers."