Power Plus Productions Teams Up with Feeding San Diego & Utah Food Bank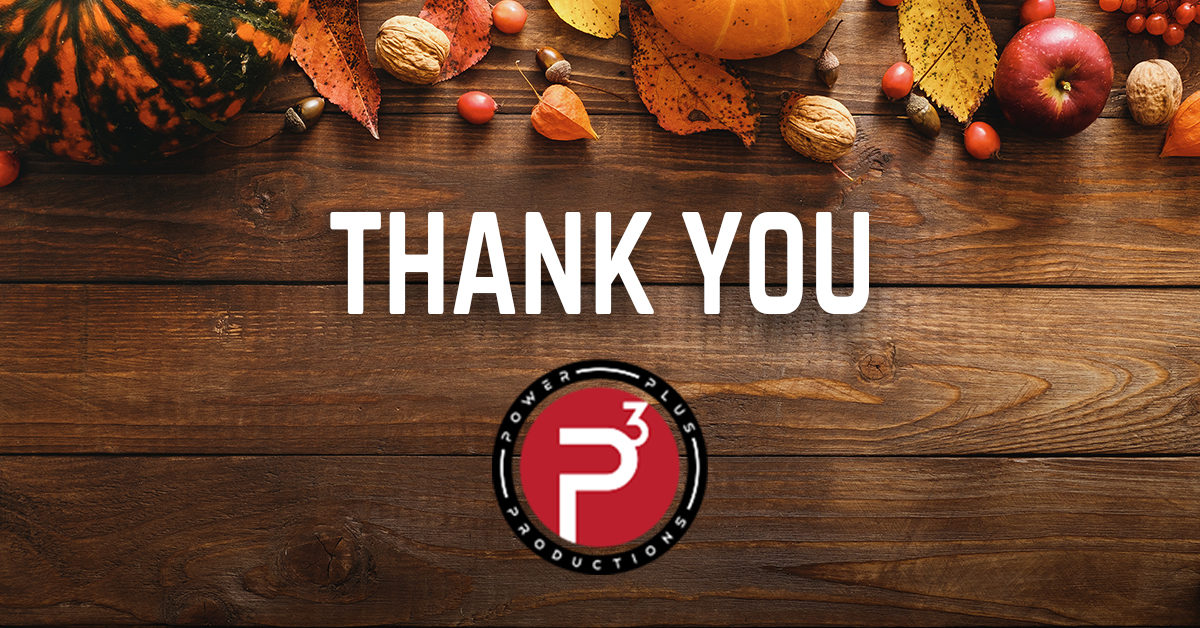 Power Plus Productions is grateful for all of our awesome clients and the ability to continue supporting live events this year. As we look back and count our blessings, we want to acknowledge those who have supported us.
Thankful for the amazing year Power Plus Productions has had and because of our clients' support, we will be paying it forward. We are pleased to announce that we will be donating to Feeding San Diego out of our California office and Utah Food Back out of our Utah office. This donation will provide over 8,000 meals to our neighboring communities.
Please help our team support Feeding San Diego and Utah Food Bank during this holiday season by visiting the websites below. Thank you to our partners for this incredible opportunity.