Power Plus Productions Joins L-Acoustics Certified Provider Network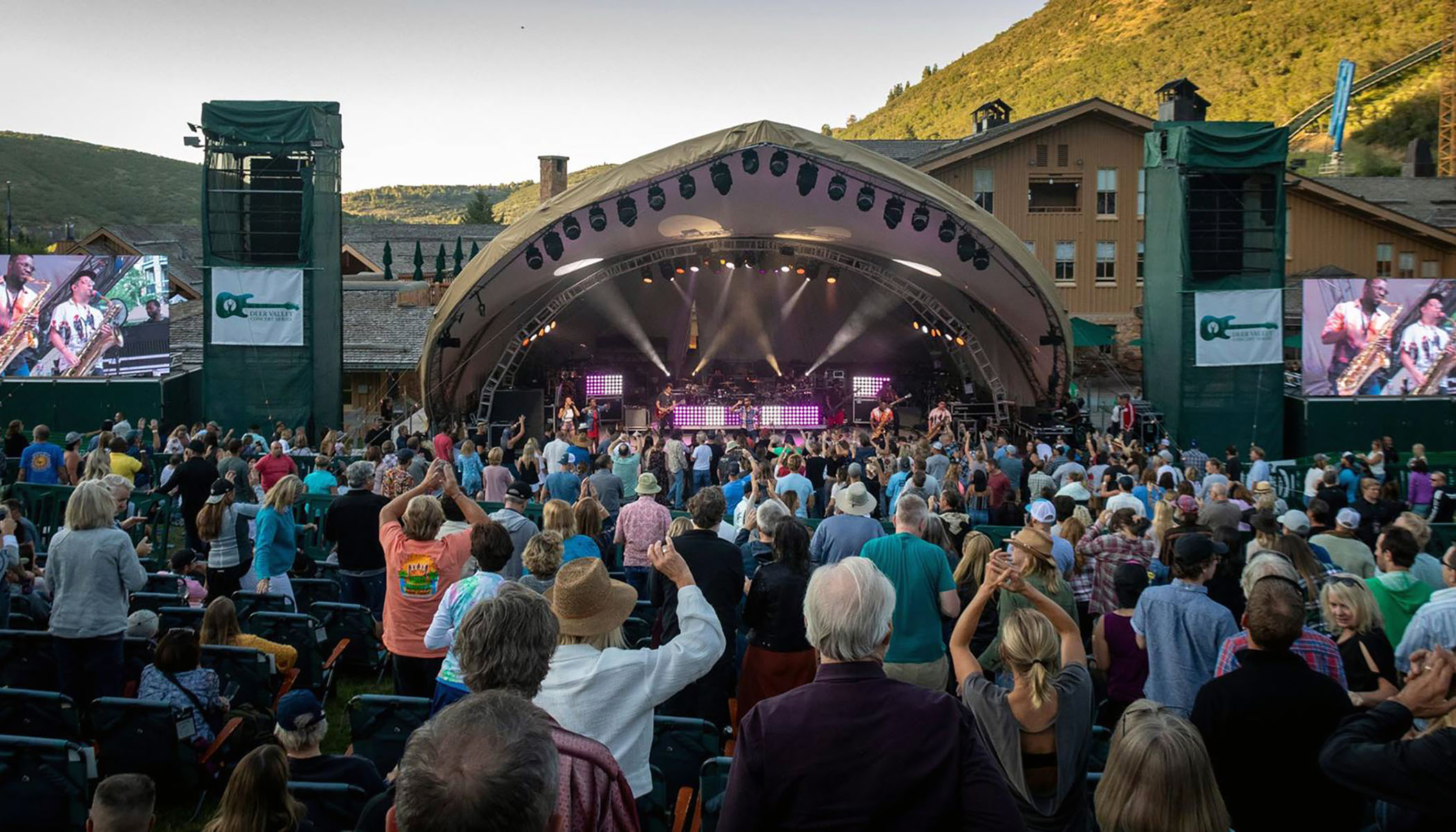 SALT LAKE CITY, Utah – September 2021 – Earlier this year, Power Plus® Productions (P3) of North County San Diego purchased the live production and equipment rental divisions of Salt Lake City-based Performance Audio, thereby establishing the California company's new satellite presence in the Intermountain West. As part of the deal, Power Plus took on Performance Audio's sizeable L-Acoustics inventory, then more than doubled its product count with a significant delivery of new systems, in the process distinguishing Power Plus as one of the latest L-Acoustics Certified Providers.
Power Plus is under the direction of President and Owner Lane Rickard who, in 1984, founded his company in Salt Lake City before moving its operations to San Diego five years later. To ensure that the new Utah shop was equipped with every tool necessary, Rickard fully stocked the location's loudspeaker arsenal with everything from compact X Series coaxials to medium-throw A Series enclosures to large-format K Series products. In total, P3's growing L-Acoustics lineup now includes more than 100 enclosures in SLC alone.
"In addition to having a sizable K2 and Kara II inventory to handle live music tours and long-term summer rentals for music festivals at Deer Valley and Red Butte Garden, we also needed a diverse inventory of visually unobtrusive systems for the corporate clients that make up a huge portion of our customer base," Rickard shares. "Conventions, theater, and streaming events require a very different PA approach, so having a deep inventory of A, X and low-profile K Series systems like Kiva II allows the sound to be heard perfectly without being seen. The smaller L-Acoustics enclosures also deliver highly intelligible, even coverage for audiences while staying out of the sightlines of video screens. We want our clients to be the focus of their shows, not our loudspeakers."
With the same sonic signature found in everything from the largest L-Acoustics arrays down to the manufacturer's most ultra-compact fill enclosure, Rickard notes that the products can seamlessly be deployed in countless combinations to suit any layout and level of production. "We do such a wide variety of work throughout the year, and our product lineup allows us to go from an intimate acoustic set for a small audience one night to a huge production for 20,000 people the next. It's never 'one box fits all,' and our inventory gives us a tremendous amount of flexibility to accommodate either end of that spectrum as well as everything in between."
Despite what, at first, might have seemed to be a risky financial move made during the global industry downtime, Rickard proudly reports that all of his L-Acoustics systems are presently earning their keep, spending almost zero time in the shop. "For the five years prior to Covid, Power Plus was on a steep upward trajectory of growth," he says. "We knew that L-Acoustics ownership would open the door to many more business opportunities for us, especially in the rapidly growing tech sector of the Intermountain West area, so we invested and even added more staff. It may have seemed crazy, but this summer has quickly proved that it was the right choice. We've been slammed since the beginning of June, and have more than doubled the amount of business we were doing back in 2019."
Rickard's only lament has been that his L-Acoustics systems have been so busy in the mountain states that none of it has been utilized by his Southern California shop. "We'll be fixing that soon," he adds. "We've already committed to building out Utah's inventory with one more big L-Acoustics product order in the coming weeks, and then we're going to focus on bringing a similar system complement to San Diego, which, with Rady Shell now using L-Acoustics, is on fire for the brand.
"Whether handling production ourselves or sharing gear with our fellow providers on the L-Acoustics Rental Network, I can always find work for these systems. It's a very easy product to get out into the marketplace because it sells itself, especially when paired with the exceptionally well-qualified and knowledgeable staff that I'm surrounded with here at Power Plus." Find L-Acoustics at www.l-acoustics.com