Power Plus Productions is here for you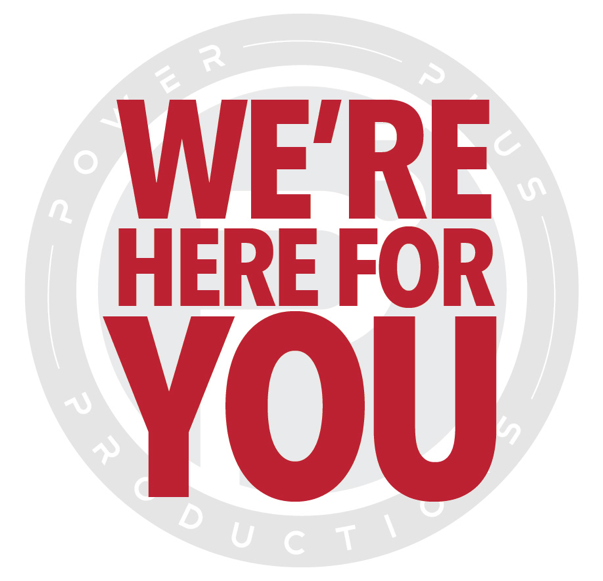 While the past couple of months have been challenging for all of us on many levels, it is with great excitement to be back together with my staff and resume efforts to support you, our clients, in navigating the new future we face. Each of us are committed to exploring solutions for gathering people together in safe and effective ways doing what we all love–Events!
As a staff we have been hard at work brainstorming methods for creating safe, sanitized environments while implementing social distancing that protects attendees, presenters, clients and crew. We believe we have some unique solutions designed to safely pave a way forward.
Also, I would add that Power Plus Productions prides itself in continuing to provide design, equipment and installation services for any audio visual needs you may have for any type of environment.
We're excited about the opportunities to help you innovate and create solutions, to work together and show the world what's possible under these conditions.
Please feel free to reach out to see what we can do for you. We will be following up this message with more details on our policies that address the challenges of COVID-19.
Thank you.
Lane Rickard,
President