Power Plus Productions at Nissan Super Girl Surf Pro 2021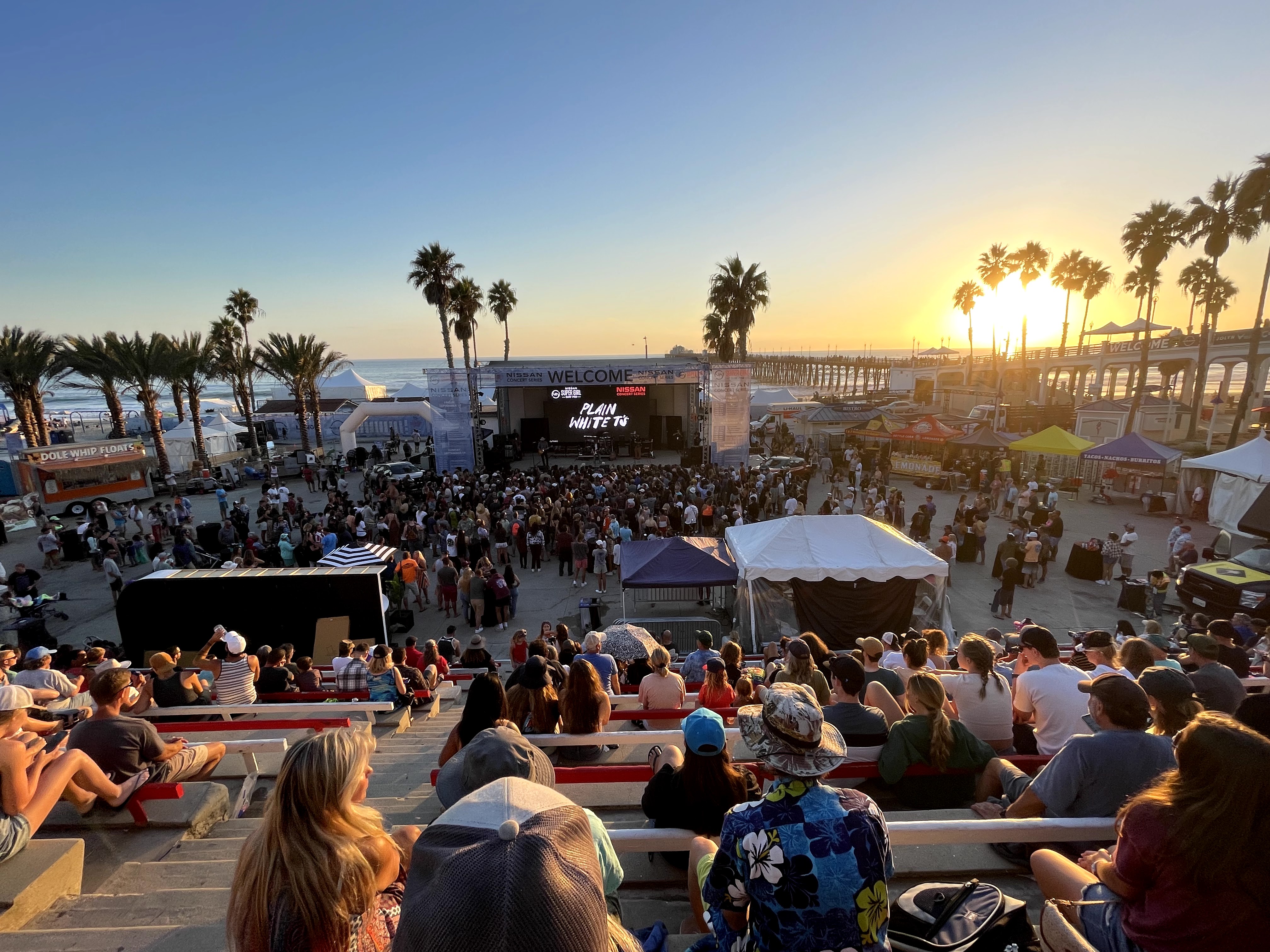 Oceanside, California – September 22, 2021 – This past weekend, Power Plus Productions had the pleasure of teaming up with Kilowatt Events for the 14th annual Nissan Super Girl Surf Pro. "The World's Largest Women's Surf Event and Music Festival" took place in Oceanside, California. The 3-day event welcomed 300 of the top females in action sports and esports with more than 250,000 people attending in person over the course of the event with an additional 5 million TV viewers.
Not only did the event showcase the world's top professional female surfers, but also 20 live concerts which we were proud to be a part of.
Power Plus was responsible for the entire main stage, including rigging, sound, lighting, and the LED video wall. We also provided a secondary video wall for the esports tent, as well as beachside audio for the main surfing competition.
As an extra bonus, Netflix was present to film scenes with Sofia Carson for the upcoming movie, Purple Hearts, set to be released in 2022. Thank you to everyone who made this end of summer event a success!