Power Plus Productions Announces Expansion of Sales Team — David Burns Joins as Account Executive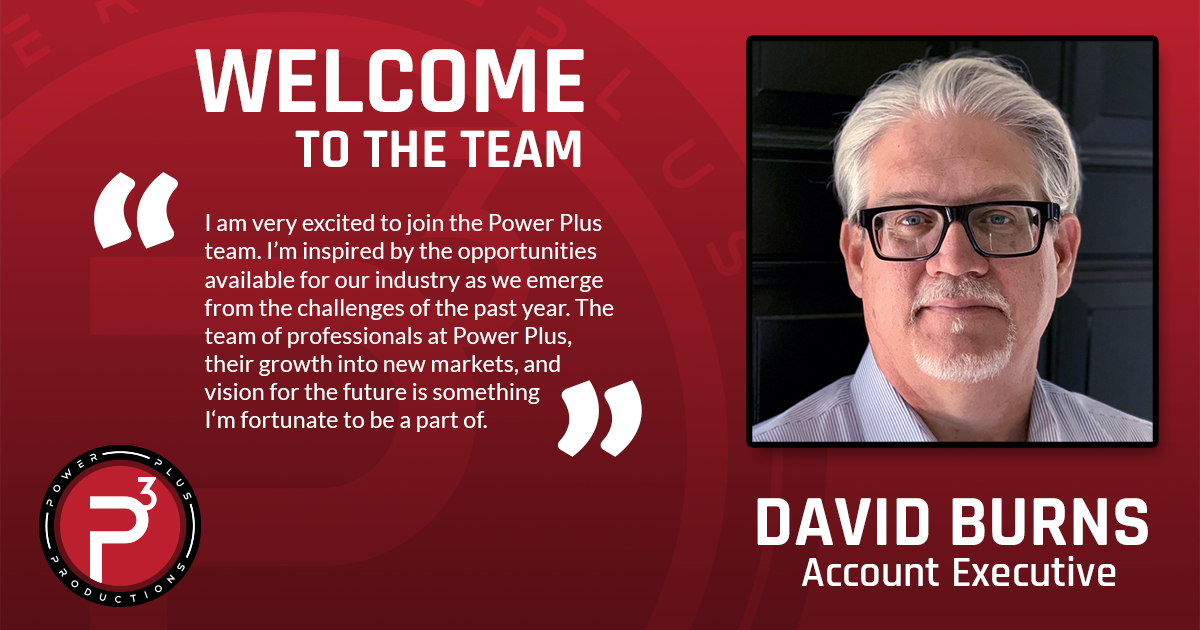 May 24, 2021 | Press Release
San Diego, California – May 24, 2021—Power Plus® Productions is pleased to announce the addition of David "Duck" Burns as Account Executive. This expansion of the sales team allows Power Plus to better service new clientele and emerging markets.
David Burns has always referred to himself as a "Road" Scholar. From Opera to Country, Hip-Hop to Metal, Dance and Theatre, Television and Corporate Events – David has done it all. "I love what I do. In no other profession can you garner so much life and work experience at the same time," said Burns. "While I'm an Atlanta boy through and through, I've loved living abroad and traveling the world over the last 30 years. The friends, knowledge, and business contacts I've gained are beyond measure.
"I really excel at working under pressure and delivering the event. My greatest strength is being able to apply all that I have learned to each show that I am involved in."
Lane Rickard, President of Power Plus Productions, says the team is excited to have Burns on board. "David has a long-standing reputation of strong leadership and professionalism," he said. "He brings over 30 years of live events know-how that will translate to an edge in the marketplace. This is a great addition for Power Plus and our customers, and just one more step in continuing to execute our expansion strategies."
"I am very excited to join the Power Plus team," says Burns. "I'm inspired by the opportunities available for our industry as we emerge from the challenges of the past year. The team of professionals at Power Plus, their growth into new markets, and vision for the future is something I'm fortunate to be a part of."
Get to know the rest of the Power Plus Productions team here: https://powerpluspro.com/about/
About Power Plus Productions
Since 1989 Power Plus Productions has been committed to providing the finest quality staff and equipment for any production event. Whether supplying the entire production from concept to completion or contracted as a production partner, the level of service is consistently professional and flawless. Power Plus Productions prides itself on working with clients to understand their needs and expectations, and help them clearly deliver their message to attendees.
Learn more about Power Plus Productions on our website www.PowerPlusPro.com or call us directly at (760) 727-1717.