Power Plus Productions Announces Expansion of Lighting Department — Charles Weyant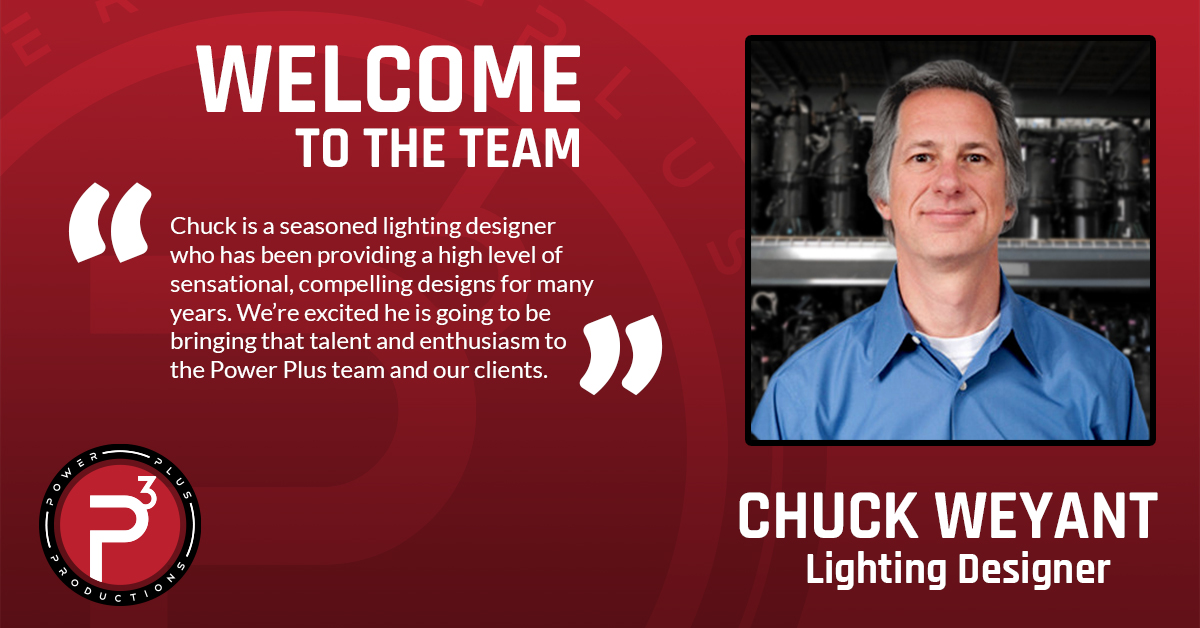 Power Plus Productions® announced the addition of Charles "Chuck" Weyant as a Lighting Designer. This addition to the team comes at an ideal time as the events industry is resuming live shows.
Chuck comes to Power Plus Productions with over 35 years of audiovisual experience. Originally from Pennsylvania, he graduated from Temple University in Philadelphia with a BA in theatrical lighting design. Having begun his career lighting high-profile televised events like HBO Boxing, Chuck has extensive experience across a variety of event types. His background and ability to adapt to the changing landscape will contribute well to the agility that is a signature of Power Plus.
"Chuck is a seasoned lighting designer who has been providing a high level of sensational, compelling designs for many years. We're excited he is going to be bringing that talent and enthusiasm to the Power Plus team and our clients," said Lane Rickard, President of Power Plus Productions. "He is a breath of fresh air, and we look forward to having him on site to execute our upcoming shows. His creative vision and technical knowledge will translate to many exciting new stage looks and designs that will help elevate all our client's events to the next level."
Along with producing lighting for live events and television, Chuck also adds educator to his impressive resume. He has taught architectural lighting and video production lighting at American Intercontinental University, and architectural lighting at the Atlanta College of Art. He has given over 100 seminars on lighting to schools and professional groups. Chuck's experience in educating will surely prove to be beneficial for the current lighting team at Power Plus Productions. Get to know more about the rest of the Power Plus Productions team here: https://powerpluspro.com/about/.