Power Plus Productions and Kilby Block Party 3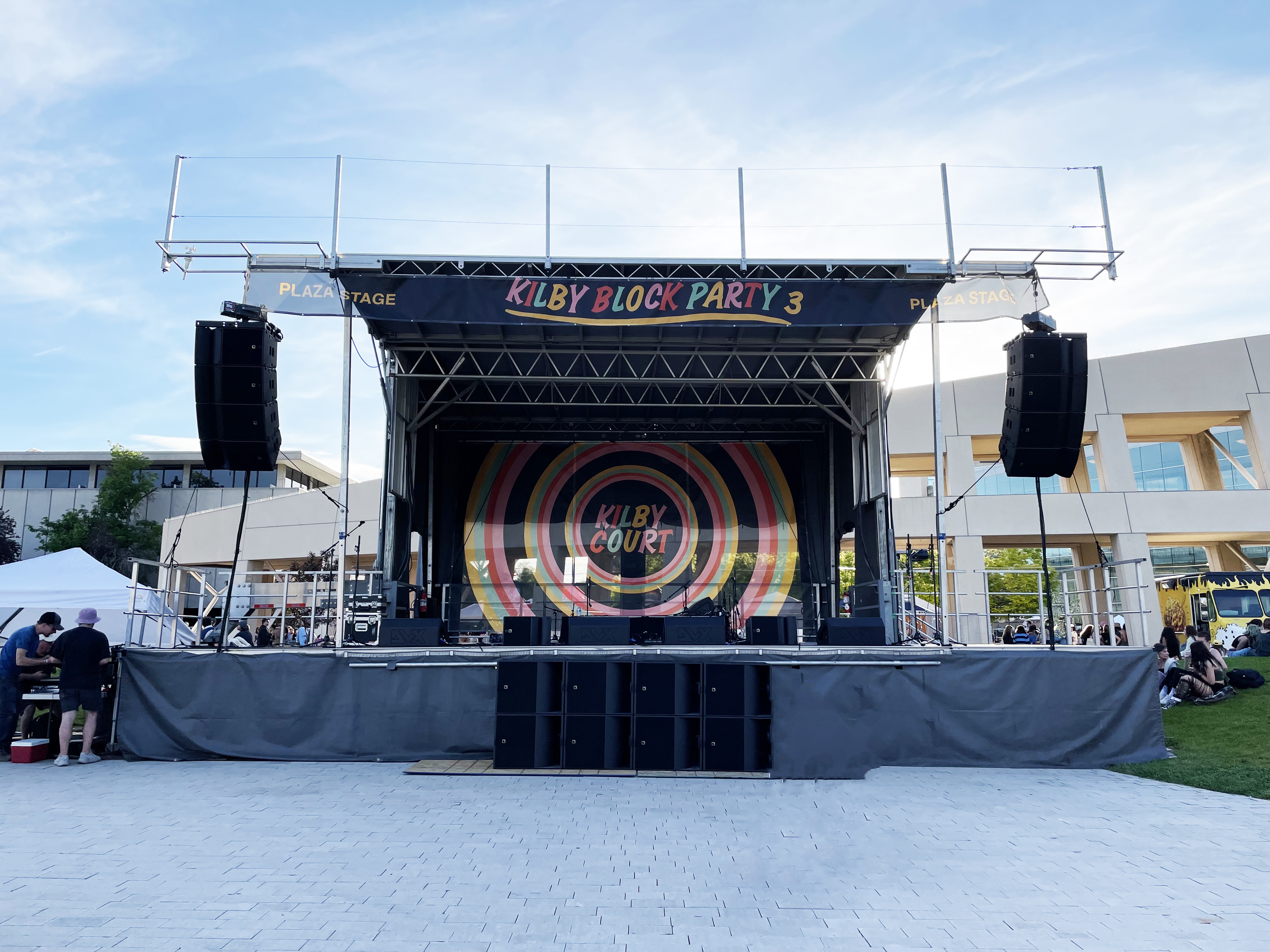 On Friday, May 13, Power Plus Productions helped supply audio for the Kilby Block Party 3 at the beautiful Library Square in Downtown Salt Lake City, Utah. Kilby Court's flagship music festival brings together the incredible local music community, internationally renowned artists, and a variety of local greats. The sold out event brought in 10,000 live music fans of all ages to the downtown area. Thanks to our growing partnership with S&S Presents, we were able to be involved from the initial planning process all the way through to the final the execution of the live event. Our team provided the Audio & Backline, plus motors for the audio systems for all FOUR stages during the 2-day event. The excitement leading up to this event made this even more fun for our team, as this was one of the first live music festivals of this magnitude to make a return from the pandemic. Power Plus was proud to participate with this event and already looking forward to next years!
Click image to open expanded view
– Main Stages were exclusively L-Acoustics, K2 systems on both with Kiva II front fill and KS28 Subwoofers.
– Monitors were X12's​, and on the North 200E stage we added an ARCS Wide VIP fill section.
– On both Main stages we had 2 AVID S6L consoles.
– SL250 Stage on 300 East was an L-Acoustics system. KS28 Subwoofers and Kiva II Front Fill. JBL Monitor package
– SL100 Locals stage used the L-Acoustics A15 system, KS21 Subwoofers & A10 Front Fill.