New Soundcraft Consoles for Power Plus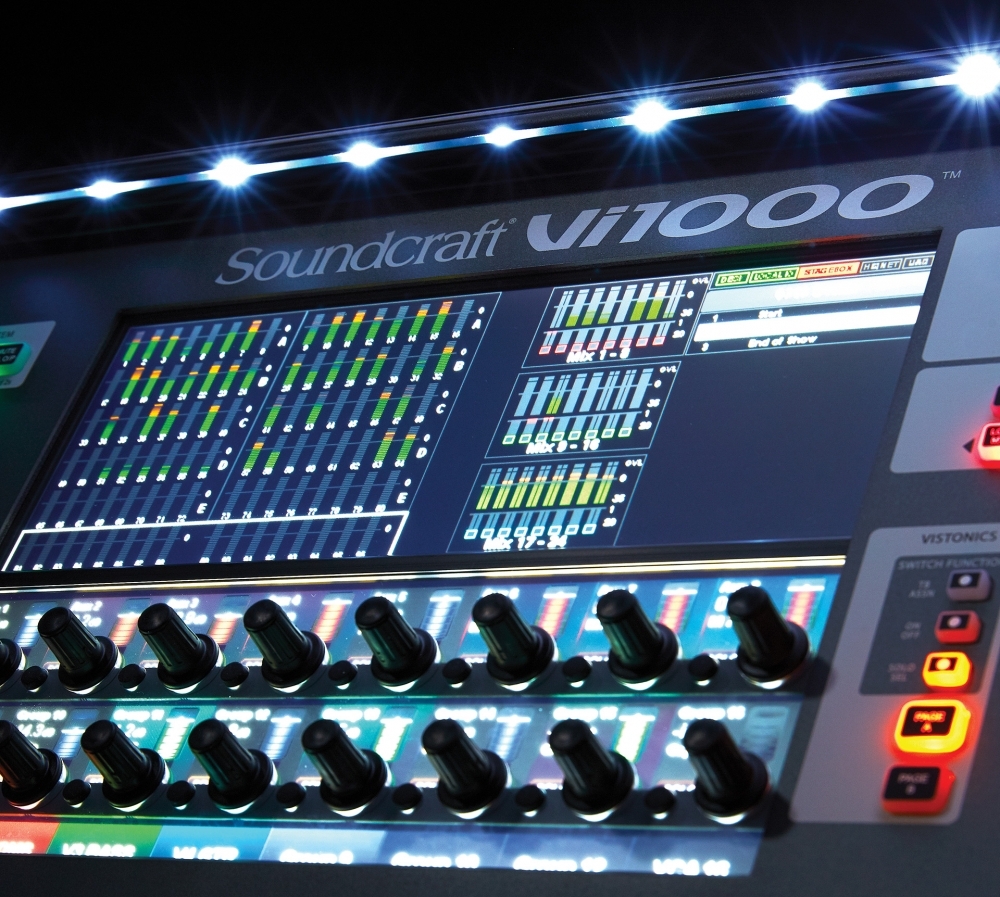 After a five-year hiatus, San Diego County-based Power Plus Sound & Lighting, Inc. is back in the production services and equipment rental business. Although the company reopened its doors only five months ago (January), it has already amassed a serious inventory of pro audio products, including no fewer than five large-format Soundcraft mixing consoles two 48-channel Series FIVE front-of-house desks, two 44-channel/24-buss FIVE Monitors, and a new 48-channel dual-mode MH4.
Power Plus President Lane Rickard says his decision to make a substantial investment in Soundcraft was an easy one. We've been buying Soundcraft consoles since the late 80s and have a tremendous confidence in the product, particularly the FIVEs, he says. We've put both the front-of-house and monitor desks in front of national acts, symphonies, large corporate clients and major league sporting events, and they've all functioned flawlessly. We also frequently rent gear out to other production companies and these desks have proven to have a very high level of user acceptability.
While Power Plus' FIVEs are being used on a diverse range of clientele, the company's MH4 is currently serving as the dedicated house console for the San Diego Symphony Orchestra's 2003-4 concert season. Primarily employed at historic Copley Symphony Hall, the MH4 will also migrate to an outdoor venue on the city's picturesque waterfront from July through September for the orchestra's Summer Pops season. The client is extremely happy with the performance and sound quality of the MH4, Rickard notes. We had used this board at several symphony events in the past, and when I signed the contract for the upcoming year, they were very emphatic that the MH4 be used.
Soundcraft, a leading British manufacturer of high-end mixing consoles serving live, broadcast, theater and recording markets, is distributed in the US by Harman Pro North America, a subsidiary of Harman International.