P3 NEW PRODUCT: THE BARCO E2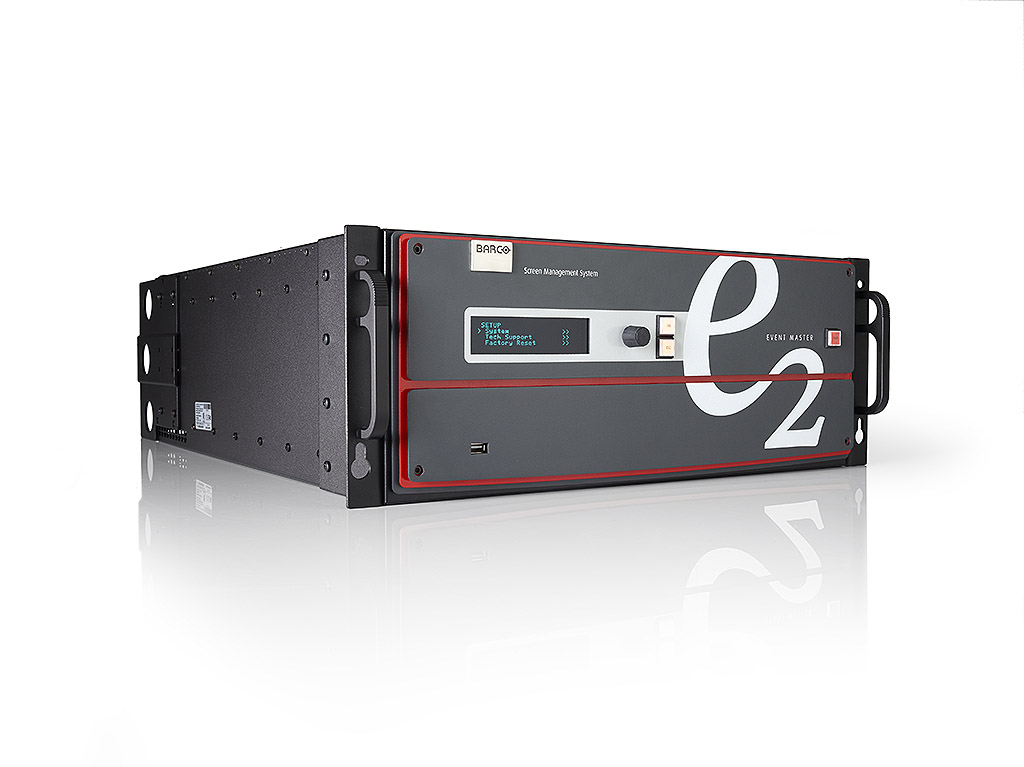 Power Plus Productions' continued dedication to cutting-edge technology meant adding the Barco E2 4K Screen Management System to its video equipment inventory, a full-sized Event Master processor that provides superior image quality, exceptional input and output density, great expandability and durability. It is the first and only screen management system on the market that can manage a 4K projector blend with refresh rates up to 60Hz.
Meet the Barco E2 4K Screen Management System:
Winner of Live Design Product's Projection of the Year (2014/2015) & AV Awards Winner 2015
Full show control in a single box
Native 4K input and output supported
Intuitive user interface
Product Specifications:
8 program outputs configurable as single screens or tiled/blended widescreens
28 video inputs via 8 input cards
Native resolution background mixer per output screen
Layer effects
Event Master Screen management software for PC or Mac
For additional product information, please visit: http://www.barco.com/en/product/e2. To include this to your equipment list for your next live event production, please contact our Sales Department at info@powerpluspro.com.