JBL and Power Plus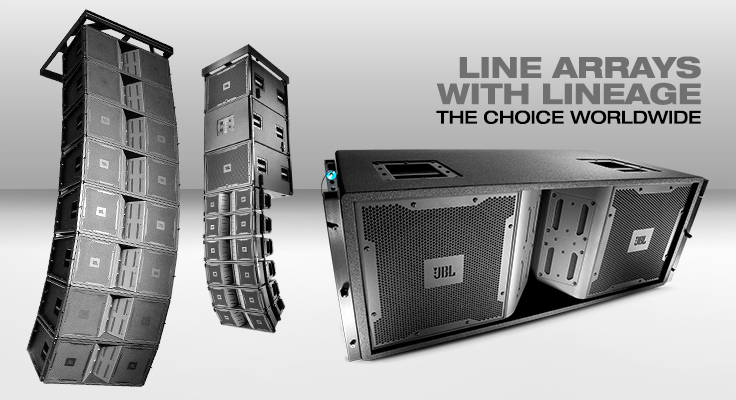 NORTHRIDGE, CA, Demonstrating both the premium audio fidelity and practical aspects of the JBL Professional VERTEC â line array series, full-service production company Power Plus Sound & Lighting, Inc. of Vista, CA has purchased JBL VERTEC line array systems for use with its key clients. VERTEC was first put to use by Power Plus at the Summer Pops concert series in 2005 and will again be deployed for this year's concerts. The 2006 season includes performances by the San Diego Symphony, Frankie Valli and the Four Seasons, and Burt Bacharach.
Founded by Lane Rickard in 1984, Power Plus Sound & Lighting is an integrated entertainment production company known for providing top-notch equipment and personnel at competitive prices. Power Plus has provided production services for the San Diego Padres, the San Diego Chargers, Blues Traveler, Cheryl Crow, Joe Walsh and many more.
We provide audio support for a number of symphony orchestras. The premium fidelity obtainable with JBL's latest systems has pleased all of these very discerning clients, explained Lane Rickard, President of Power Plus. JBL and all of the Harman Pro Group have really pulled through with great new tools for servicing both our concert and corporate production markets.
Power Plus supplies a concert audio system for San Diego's Summer Pops Series that includes 10 JBL VERTEC VT4888 midsize line array elements per side, four VERTEC VT4880 fullsize subwoofers per side, three JBL VRX932LA loudspeakers for center fills and eight JBL SRX712M loudspeakers for Pops concert foldback monitors. Loudspeaker are powered with Crown XTi and MacroTech Series amplifiers. Additional system components include a Soundcraft MH4 FOH mixing console and Soundcraft Series 5 monitor console, with microphones and signal processing from AKG, BSS, dbx and Lexicon.
David Scheirman, Vice President, Tour Sound, JBL Professional noted that Power Plus is representative of integrated regional production companies that are strengthening their audio production capabilities. Today, many event producers like to meet their staging, lighting and sound needs by dealing with a single business, explained Scheirman. Power Plus has been a fixture in the southern California concert and production scene for years. We see the upgrading of Power Plus' concert audio capabilities through the adoption of JBL's VERTEC technology, as a clear indicator of this trend.