Happy Halloween from Power Plus Productions!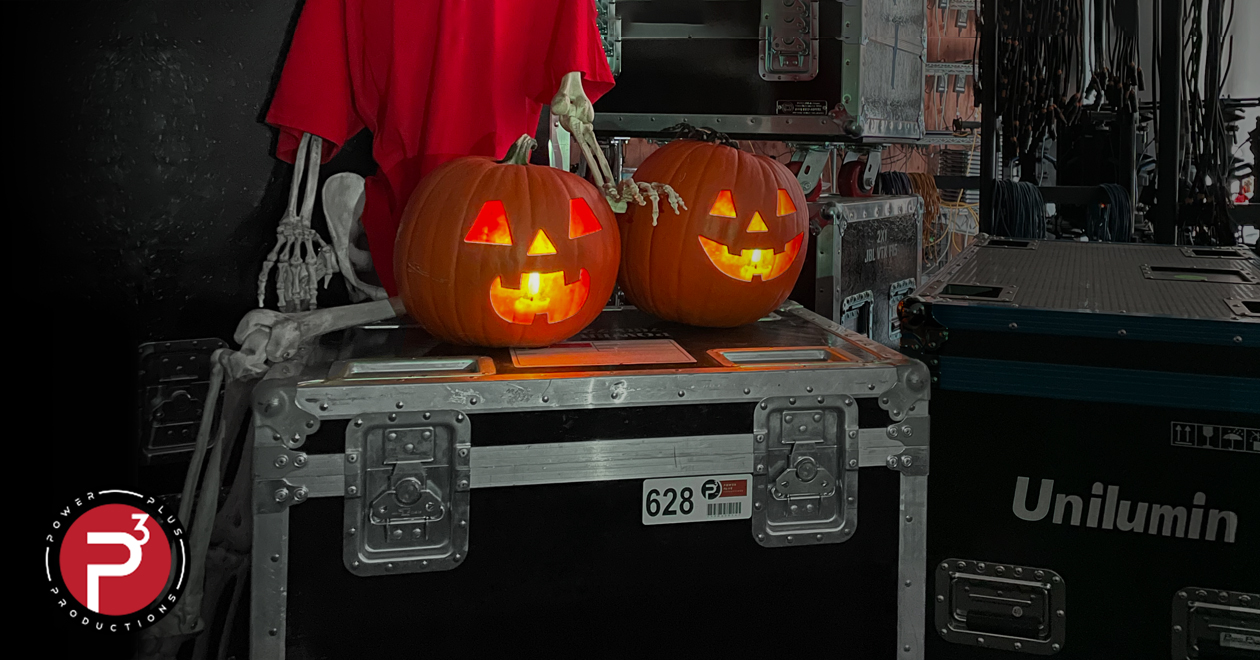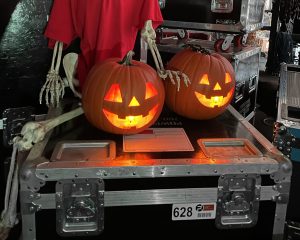 This week, our San Diego office got into the Halloween spirit with a little digital magic! Our animation team used AI driven facial recognition to project live, interactive virtual characters onto actual pumpkins in real-time. With Thriller playing on repeat in the background and our best, corny Halloween jokes, we had a blast playing with fun ways to use performance capture. Wishing you all safe Halloween weekend…
---
Did you know Power Plus can create custom animation and motion graphics? Check out some of the photos and videos below to see how this little projection-mapped character was built.
To create a convincing illusion, different mouth shapes for each sound had to be individually drawn. For more engaging expressions, vector shapes were linked to top and bottom eyelid positions, and other additional layers are driven by eyebrow position. An animated video of a candle and the flickering pumpkin interior ran as as a looping background that was composited together with the virtual character. The eyes, eyebrows, and face movement were entirely driven by a live webcam feed, and the mouth poses were calculated real-time from the microphone input. Using multiple cameras and a pair of separate microphones allowed for two different characters to run from a single laptop and projector. Video-streaming protocols like Syphon and NDI enable pre-rendered content, webcams, and real-time generated graphics to be blended and perfectly aligned in space for an entertaining result.