The Waterfront Beach Resort by Hilton
Huntington Beach, CA
All sound and lighting in all public areas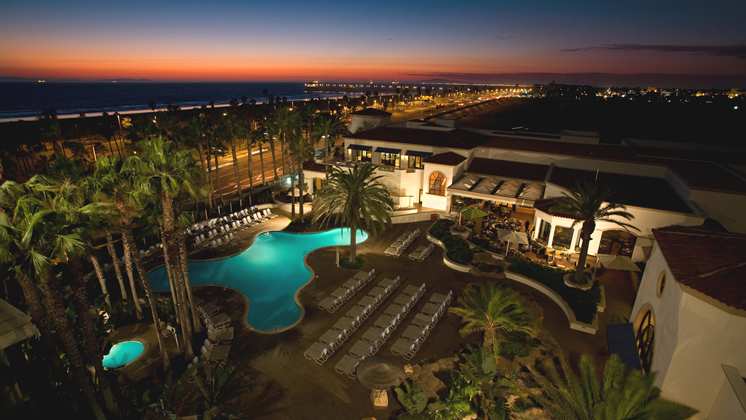 www.waterfrontresort.com Power Plus Productions outfitted this AAA four diamond resort for sound and lighting in all public areas, from the ballrooms to the restaurants. In addition to our standard digital audio processing configurations for permanent installations, a complete night club system was installed with sound, lighting and video. We utilize CAD tools and other sound and lighting design tools to predetermine the end results of our design concepts. Once the installation is complete, our engineers make all of the system optimizations necessary to get the most out of the systems. The final stage always employs our experienced eyes and ears.
Salt Lake City Marriott University Park
Salt Lake City, UT
All sound requirements for the public areas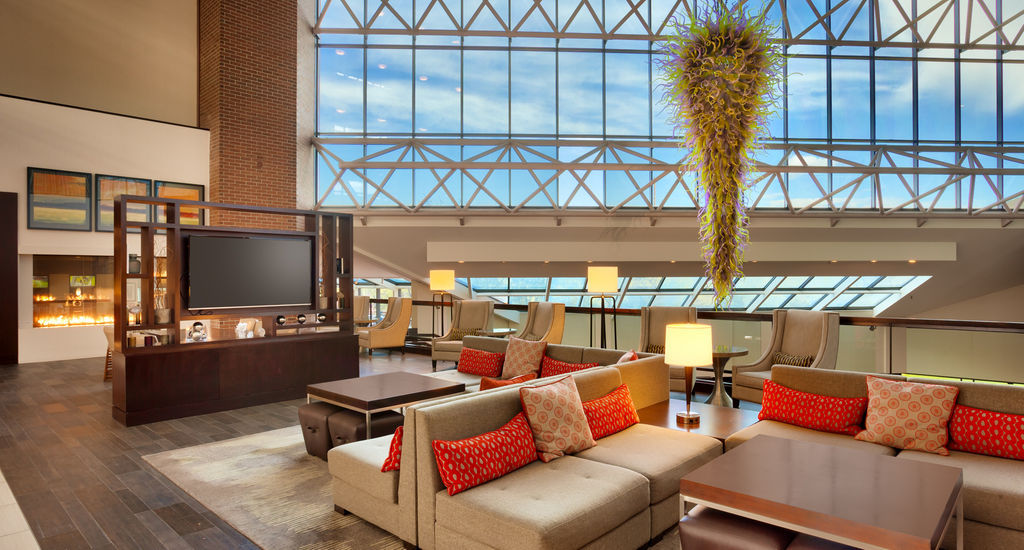 www.marriott.com/hotels/travel/slcup-salt-lake-city-marriott-university-park/ As with many of our commercial installations, our commission was to design and install all sound requirements for the public areas in this spectacular 218 room resort hotel. Whether your focus is on aesthetics, flexibility, entertainment or any combination of these facets, our experience with high level production environments make us more valuable, to you, for your permanent installation design project. Trust your media design and install to a proven company with international experience.
Swissôtel The Stamford Hotel
Singapore
RCCC Raffles Ballroom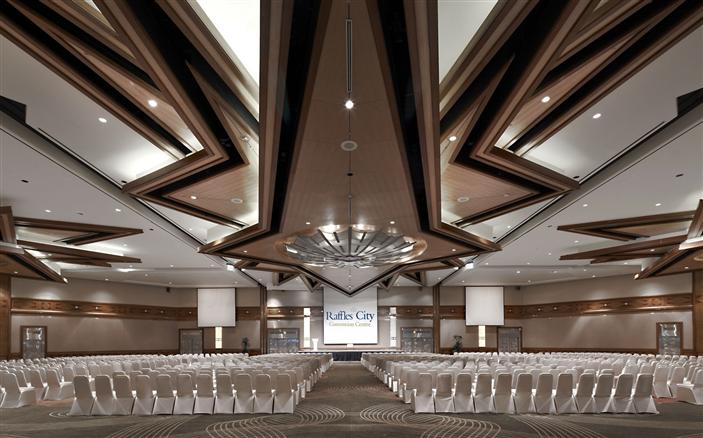 www.swissotel.com/hotels/singapore-stamford/ Based on the overwhelmingly positive reception to the Westin Century Plaza design and installation, we were contracted by the owners of the tallest hotel in Asia to repeat the design concept. The Raffles Ballroom is one of the largest column-free ballrooms in Singapore. It is a magnificent ballroom that can accommodate up to 3,200 people. It has what is believed to be the largest chandelier in the world and was the first hotel ballroom in Asia to install "smart light technology", a state of the art lighting system which allows precision lighting and the creation of stunning effects.
Westin Century Plaza
Los Angeles, CA
Los Angeles Ballroom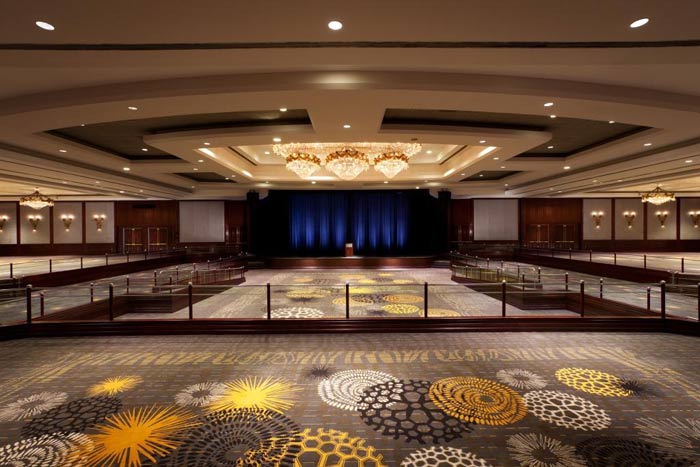 The stunning 25,000 square-foot Los Angeles Ballroom is the prime choice for Hollywood galas, social events and corporate meetings, and features a state-of-the-art sound and lighting system. With ample exhibit space, elegant executive boardrooms, a tiered theater, and a host of spacious meeting rooms, it can easily accommodate up to 2,000 people. This design and installation includes a full concert sound system complete with portable mixing positions. Control for the speaker systems are all based on digital processing technology. The lighting design included 190 moving lights and 200 static lighting instruments. Retractable rigging points were also designed into the ballrooms to facilitate additional production demands.
San Diego Association of Governments
San Diego, CA
San Diego's Regional Planning Agency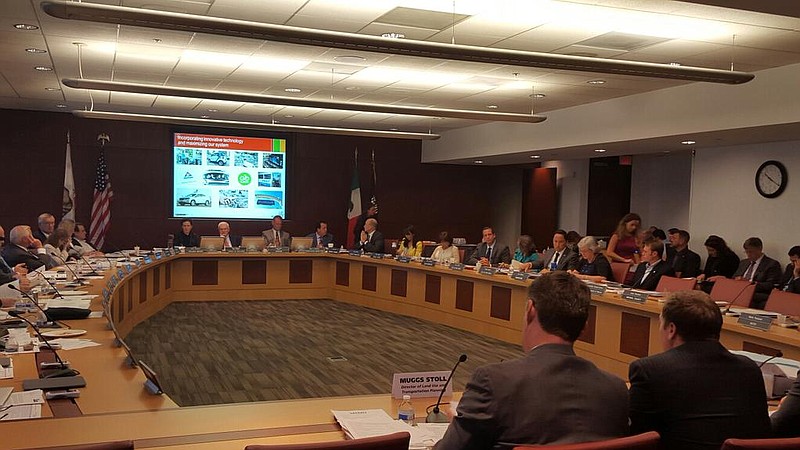 www.sandag.org Power Plus Productions has been providing SANDAG (San Diego Association of Governments) with audio visual services for over a decade, thereofore when SANDAG remodeled there boardroom we were a logical choice. They are a regional group that is always looking forward, so for us to push the technology envelope for this state of the art audio visual system with local and remote video conferencing capability it was exactly what they needed to meet regionally without having to leave there office if necessary. We equipped SANDAG with a touch pad voting system, auto mixers, microphones, audio matrix, speakers, video projectors with screens, flat screen monitors, video switching and branded Crestron touch panels and interfaces with their Government logo. We offer design, management and installation for meeting and boardrooms, each system is tailor made to your requirements.