Power Plus Productions Adds Creative Director Nathan Pizar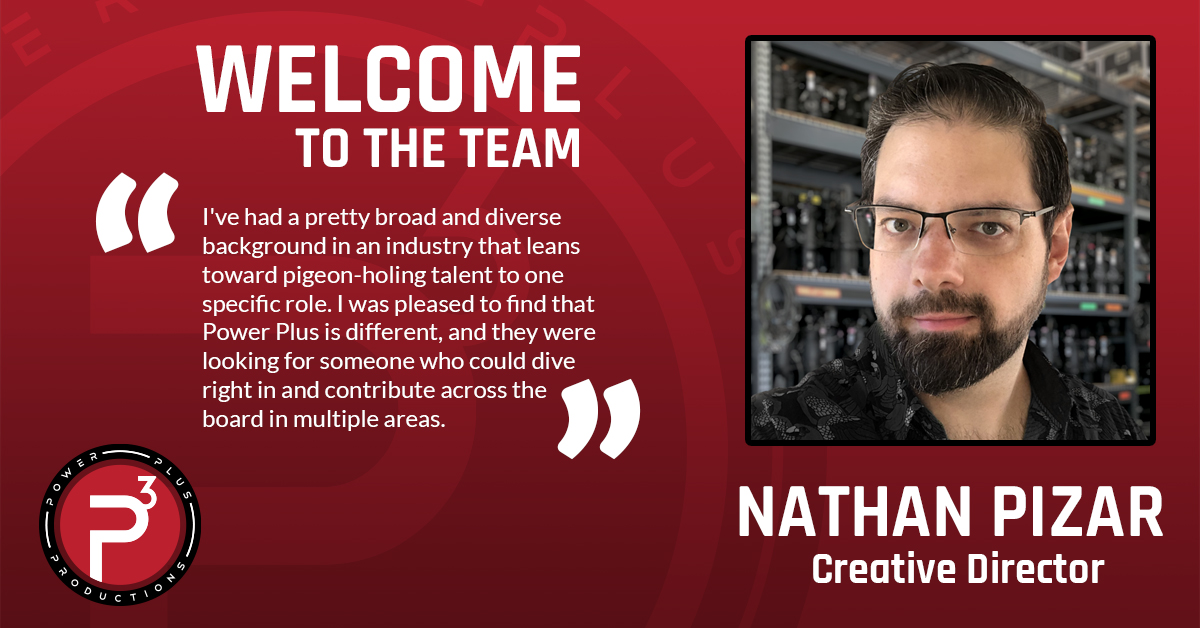 Power Plus® Productions is proud to be expanding their team yet again with the addition of Nathan Pizar as Creative Director. With knowledge ranging from graphic design and programming to film production and animation, his diverse skill set brings a fresh new element to the tried-and-true Power Plus formula.
"We've long established ourselves as an industry leader in our core audiovisual strengths," says Lane Rickard, President and owner. "But as the company expands, being able to offer advanced creative services opens up a lot of new possibilities. Having a dedicated role for ideating and creating original content allows us to offer truly full-service solutions to our clients."
"I've had a pretty broad and diverse background in an industry that leans toward pigeon-holing talent to one specific role," said Nathan. "I was pleased to find that Power Plus is different, and they were looking for someone who could dive right in and contribute across the board in multiple areas."
Whether he is pushing pixels in the digital realm or getting his hands dirty on a show site, Nathan has a willingness to tackle anything. "I soak up information like a sponge. I'm always eager to learn new skills and explore how new technologies can be used in creative ways to make an impact on your audience. I've always had one foot in the creative world with the other planted firmly in the tech booth, so I'm really excited to be in a position where both sides of my interests can be fully utilized."
Nathan comes with years of marketing and creative agency experience, generating dynamic visuals for commercials, documentaries, music videos, and live events. He has created content for companies like Sonic, Petco, Aetna, Hewlett Packard Enterprise, and more.
Get to know the rest of the Power Plus Productions team here: https://powerpluspro.com/about/